Lunch & Nutrition
LUNCH FEES
All elementary and junior high students who stay at school for lunch will be required to pay a mandatory lunch fee in order to cover the costs of providing lunchroom supervision and properly equipping and supplying custodial requirements. Further information is provided in a letter to parents.
SEVERE NUT ALLERGY ALERT
We have students in our school who suffer from severe nut allergies. Please do not send foods or snacks with nuts or nut products.
We cannot control every food item brought onto school grounds. Your support is appreciated in keeping all our students safe.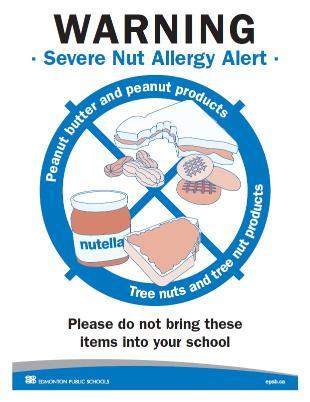 LUNCH RULES
Treat the lunchroom supervisors with respect - unruly students will be directed to school administration and may have their lunchroom and recess privileges removed and be moved to an alternate location
Clean up after themselves - students should not rely on custodians and lunch supervisors to do their cleaning.